Whats is
Savings Club?
The best new way to finance your vehicle
without a credit score.
How does work?
We built a system that helps you reduce the cost of buying a new car.
It's simple, easy, and fast. Your dream car is just steps away!
1. Plan
Choose a car based on the amount you'd like to pay each month.
2. Save
You will know exactly what you will be paying with transparency and security.
3. Purchase
Once you are selected for the credit voucher you will be able to buy the car of your dreams!
When will I get my car?
Depending on their Savings Score, Club members can receive their credit voucher in as little as one month.
We are
We empower you to get the car of your dreams.
What is a Savings Club?
Savings Club is a simple, easy, and secure way to save for your car. We built a system that helps you reduce the cost of buying a new car through club savings.
What is a Saving Score
Your Savings Score is a way to estimate risk. It evaluates your capacity to maintain monthly payments and it is also used for the credit voucher selection.
Common fund
With the monthly fees of all members, a common fund will be used to select members to receive a credit voucher.
Credit
Each member will receive a credit voucher to purchase the car of their dreams.
Club driven financing system
At Saving's Club, we use a savings and lending mechanism called ROSCA.
This is a great way to finance a car! Let's explain how this works.
R O S C A
stands for
ROTATING SAVINGS
& CREDIT ASSOCIATION
ROSCA systems have an optimal outcome
With a ROSCA, you team up with different people to help each other afford the car of your dreams through club saving.
Contribution Amount
Contribution Period
Contribution Rules
Lending Cycle Example
Monthly Contribution Simulation
Each month, the member with the highest Savings Score will be given the chance to receive a credit voucher.
How Savings Club Compares
See how Savings Club stacks up compared to other auto financing and payment options.
Least expensive
Most flexible
No credit check
Builds credit history
No SSN required
Known as consortia. We bring people and their resources together to make it easy for you to buy the car of your dreams.
Start Saving
0% interest rates
Only pay a small monthly fee
No credit check
You can still save despite not having a credit score
Cheaper financing
Save up to 80% compared to other loans
Establish credit
Your credit voucher can be used anywhere
How are other savings clubs doing
around the world
Brazil is one of the biggest markets of savings clubs for cars.
See some statistics for this market over the last 60 years.

Created in 1961
by employees of Brazil's Bank

7.71 million
people participated in 2020

1.21 million
customers received their credit

$9.5B dollars
received by customers in 2020

$29.5B dollars
of market revenue in 2020

1/3 of all cars
are financed this way in Brazil
The best way to finance your vehicle without a credit score
Savings Club is the best way to finance a vehicle and build
credit at the same time.
SHOP NOW
Recent blog posts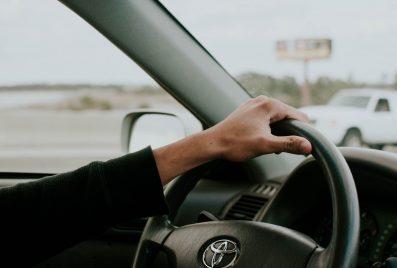 Buying Tips Cars Cars Tips Credit Score Featured Finances Highlights Savings Club
12-09-22
5 Car Costs to Plan For
Getting a car is just the first step. Do you plan on driving your car directly after you buy it? Make sure you plan for these five standard fees that many people don't think about while planning to purchase a vehicle. These fees aren't ...
SEE MORE
Frequently Asked Questions
see answers to frequently asked questions
What is a Club?

A Club is a de facto corporation formed by Club members who are brought together by Savings Club for the purpose of financing vehicles through group savings, with a set of established terms. The Club will be terminated when the term is completed and all goals are fully met.

What is a Credit Voucher?

The credit voucher is the authorization that a Club member receives to purchase their vehicle. This voucher offers the credit needed to purchase a vehicle up to the Club value.

Can I participate in more than one club at a time?

Yes. However, each account can only be associated with one Club at a time. If you would like to participate in additional Clubs at the same time, you will need to make different accounts for each Club using different email addresses.
See all FAQ