You are about to change the
way you sell cars.
How Savings Club can boost your business
Savings Club provides a new revenue stream that will allow you to capture those customers who would normally walk away without making a purchase.
New revenue stream
Savings Club provides you an opportunity to increase your revenue from customers that are walking out without buying
Increased Loyalty
By referring a customer to Savings Club, you have the opportunity to make money twice! Club members are more likely to return to your dealership when they are ready to buy.
Captive buyer network
Savings Club provides you an opportunity to tap into local customers that don't know you yet, but are ready to purchase a vehicle right now.
Higher commissions
Savings Club provides a less expensive financing alternative to the customer while providing you with higher commissions.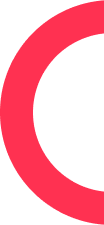 How other savings clubs are doing around the world
Brazil is one of the biggest markets of savings clubs for cars.
Brazil's first savings club was created in 1961.

Brazilian savings club 2020 statistics:
⅓ of all financed cars were obtained through a savings club
Savings clubs provided 17.82 billion dollars in credit vouchers
7.83 million customers participated in a savings club
1.06 million customers received their credit voucher and used it to purchase a car
Rotating Savings & Credit Association (ROSCA)
ROSCA systems are used around the world. In a
ROSCA, individuals form a group to help each other
afford the car of their dreams through group savings.

What is
Refer
You refer any customer who isn't yet ready to buy to join Savings Club. We work with customers who have good credit, bad credit, no credit and everything in between.
Earn
When the customer you refer joins Savings Club, you earn a commission!
Save
Club members contribute their monthly payment over a set term and can receive their credit voucher in as little as one month!
Capture
You will have the opportunity to extend offers to Club members who have vouchers and are ready to buy.
Sell
Help your customer find the car of their dreams! When they purchase with a Savings Club voucher, they save money and you earn higher commissions!
Win
With Savings Club, you have the opportunity
to earn money twice – first when you refer the
customer to Savings Club and then again
when they come back to purchase
their car. Everyone wins!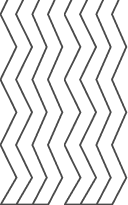 Start earning now
It's easy with no bureaucracy. We've built a simple, easy, and secure system that allows you to capture customers who would normally walk away and sell to a wider customer base.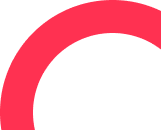 Frequently Asked Questions
see answers to frequently asked questions
What is a Club?

A Club is a de facto corporation formed by Club members who are brought together by Savings Club for the purpose of financing vehicles through group savings, with a set of established terms. The Club will be terminated when the term is completed and all goals are fully met.

What is a Credit Voucher?

The credit voucher is the authorization that a Club member receives to purchase their vehicle. This voucher offers the credit needed to purchase a vehicle up to the Club value.

Can I participate in more than one club at a time?

Yes. However, each account can only be associated with one Club at a time. If you would like to participate in additional Clubs at the same time, you will need to make different accounts for each Club using different email addresses.
See all FAQ