Written by Beatriz Berbet
3 min read • Published September 12, 22
Getting a car is just the first step. Do you plan on driving your car directly after you buy it? Make sure you plan for these five standard fees that many people don't think about while planning to purchase a vehicle. These fees aren't exclusive to savings.club either. No matter how you buy your car, you'll always have these payments to worry about. You should always prepare to have the funds available to pay for:
1. Sales tax
When you buy anything in the states, you typically pay sales taxes aside from a few special cases. The sales tax you pay on a car can vary based on where you buy it. Texas has a 6.25% tax rate on vehicles, while other states may have rates that are higher or lower.
There's no telling how much sales tax your state charges, so be sure to use your resources and check before you commit to buying a car. While sales taxes are a small portion of your payment, not planning properly could leave you in a financial hole. Start putting money for your car away now so that you're prepared later.
2. Title transfer fee
Once you finally get your car from the dealer, it's officially yours. You'll still need to visit a local DMV to make sure the title is listed as owned by you. Once you and a sales representative have signed and notarized the title, you can then apply for new registration, plates, and anything else you'll need to get your new car on the road.
Making sure the title is signed is important. Once all the documents are notarized, be sure to store them somewhere safe and secure. Without a title, there's no proof that you own the car. Don't run into legal troubles due to a misplaced title.
3. Registration fee
To drive in the United States, you can only use a vehicle that's been registered through a local DMV. Plan to take all of the necessary steps you need to get your dream car registered. Many times, people don't have all of the documents necessary to complete vehicle registration. You can make things easier for DMV employees and yourself by bringing:
A driver's license or some other form of identification
Proof of insurance coverage
The car title or signed lease agreement
Proof that the vehicle passed a safety inspection
A completed vehicle registration application form
Payment for any registration fees
Prioritize getting vehicle registration so you can drive it sooner rather than later. Visit the site for your local DMV to get more information on what you'll need to have your vehicle registered.
4. Inspection fee
Without a vehicle inspection, you can't drive your car legally. No proof of inspection also makes other vehicle administration processes more difficult. While getting one is legally binding, it could also alert you to issues concerning your vehicle that you're unaware of. Set up a vehicle inspection soon to make sure your car adheres to current emissions and build standards.
5. Dealer's doc fee
Even with a great company like savings.club, you still have to pick up your car from a dealer. This means that you'll still get hit with the standard administration fees, better known as a dealer's doc fee, processing fee or handling fee. Research and prepare to pay this cost so that you can leave the dealership with your car.
Not only will planning to cover these essential fees set you up for financial success, they'll get you behind the wheel quicker. Be ready to pay for things like a title transfer and registration fees, so that you can start driving sooner.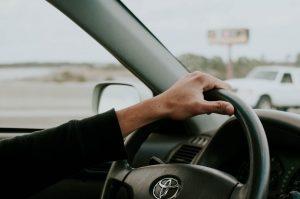 Read full Bio
Beatriz Berbet
Marketing & Social Media Intern
As a Marketing and Social Media intern, Beatriz takes care of social networks and is responsible for making people know more about Savings.Club on the internet. When she's not working or at university, you'll find her with a book and a glass of wine.